The word "alopecia" means hair loss. Alopecia does not refer to a particular form of hair loss.
Any type of hair loss is considered a type of alopecia and can be caused by many factors from genetics to the environment.
Androgenetic alopecia male or female pattern baldness is the most common type of alopecia.
the most common non-AGA alopecia's a are telogen effluvium, alopecia areata, ringworm, scarring alopecia, and hair loss due to cosmetic over processing.
Hair Loss Treatments
Treatments for hair loss include Laser hair therapy, mesotherapy and hair care system to promote hair growth and slow hair loss.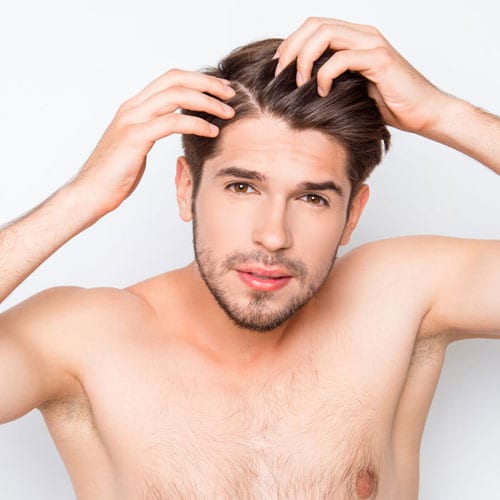 Male pattern baldness (MPB) or androgenic alopecia is responsible for more than 95% of hair loss in men.
By the age of 35 approximately 65% of men will experience some degree of noticeable hair loss, and by the age of 50 about 85% of men have significant hair loss. Male pattern baldness, is due to inheriting a hair follicle sensitivity to Dihydrotestosterone(DHT). When hair follicles are affected by DHT, they begin to shrink, shortening the growth cycle of every hair follicle affected. Over time, these follicles will stop producing hair, resulting in baldness.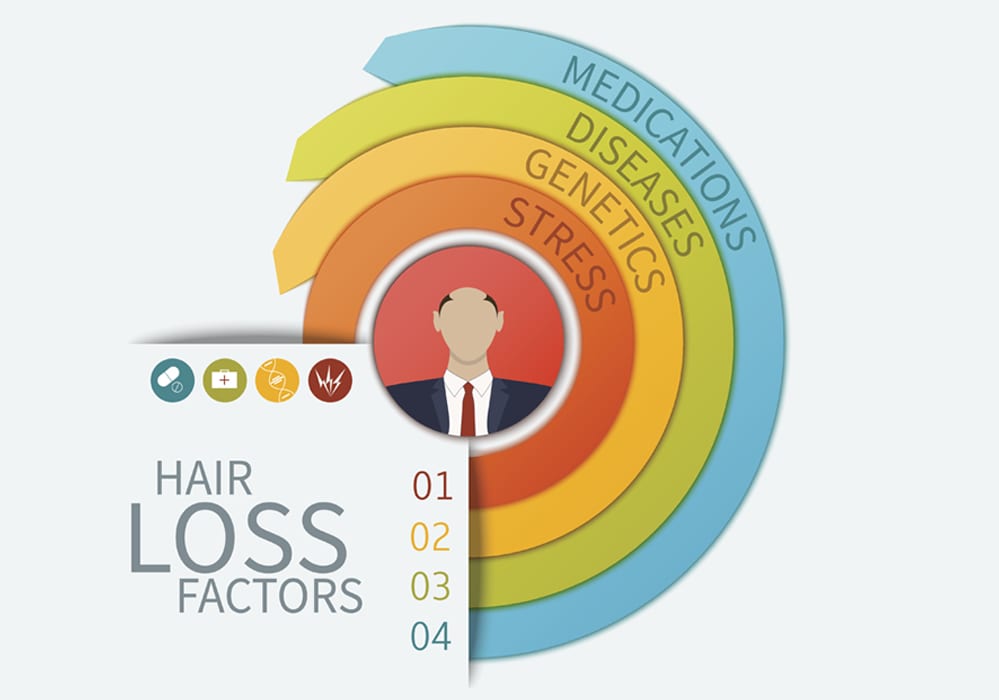 Most women with androgenic alopecia have dispersed thinning all over the scalp.
This is uncommon in men, as men have more defined areas of baldness. Androgenic alopecia in women is caused by androgens, which are male hormones generally presented in small amounts. There are a variety of hormonal factors that are linked to Androgenic Alopecia; including, pregnancy, ovarian cysts, menopause, and high androgen index birth control pills. The hormone DHT, appears to be one of the main causes for the miniaturizing of hair follicles in women suffering from female pattern baldness. Genetics plays a major role in the disease.
Male pattern baldness is generally identified when hair loss
begins at the temples or the crown of the head.
These areas are the most sensitive to DHT and will eventually progress into more pronounced, noticeable baldness throughout the top of the entire scalp.
There are two commonly used female hair loss density scales used by most hair loss specialists; the Ludwig Scale and the Salvin Scale. Both scales are virtually identical, however, the major difference is the Salvin scale also measures thinning.
.
Frequently Asked Questions