Remove stretch marks and be confident in the skin you're in
Stretch marks (sometimes referred to as striae) are those unattractive pink, reddish or purplish indented streaks that often appear on your abdomen, breasts, upper arms, buttocks and thighs.
They can be caused by many things, most commonly by rapid gain or loss of weight. The use of certain medications for various conditions can also lead to the development of these stubborn skin markings.
Stretch marks have always been hard to get rid of because they are tears of skin at a deep level, and rupture within the collagen fibers. For years, despite all the creams and oils on the market, little could be done to reduce them. Topical treatments simply cannot penetrate deeply enough to dramatically improve stretch marks.
Fractional Laser Therapy safely penetrates well below the skin's surface, and is now considered the gold standard for stretch mark removal Toronto customers can trust. At NewDermaMed, we only employ the most advanced, FDA approved technology to remove stretch marks.
We are proud to offer this service at both our downtown Toronto and North York locations and are happy to service customers from the Mississauga area.
At New Derma Med, we carry state of the art laser technologies to treat stretch marks both rapidly, and non-invasively with minimal downtime.
FRACTIONAL LASER SKIN RESURFACING
Fractional Laser Resurfacing is the gold standard laser technology for the treatment of stretch marks, reducing the appearance of stretch marks by up to 80%. Fractional Laser Resurfacing rejuvenates the skin by removing damaged skin cells with microscopic laser beams. This stimulates the natural healing process and renews healthy skin cells. The benefits of the Fractional Laser is that it can precisely target the damaged skin without touching the surrounding tissue. This increases patient comfort and promotes rapid healing. In addition, the treatment can be tuned for subtle to dramatic results, depending on the patient's needs.
DUAL FRACTIONAL LASER REJUVENATION
The Dual Fractional Laser Skin Resurfacing technique provides exceptional stretch mark treatment using two treatment settings; The Fractional Laser and Super Er:Yag Laser. The Fractional Laser penetrates the deepest layers of the skin to rejuvenate and renew the stretch marks. The Ultra-Laser Peel removes superficial skin imperfections on the skin's surface for a full field treatment. The Dual Fractional Laser Resurfacing technique stimulates collagen production and promotes cell renewal, speeding up healing time.
Frequently Asked Questions
If I would like to know more about this treatment what is the next step?
Does this treatment fix all different kinds of Stretch Marks?
Will I notice a difference right away after one session?
What will my skin be like after my treatment?
What is so important about collagen?
What happens to my Stretch Marks when it is being treated?
How does a Laser Treatment work?
Which one would be best for me?
Do you have a treatment that really works with Stretch Marks?
Why won't creams work to get rid of them?
Where do Stretch Marks come from?
Here at NewDermaMed Clinic we offer FREE consultations to our valued clients. This would give us the opportunity to explain in further detail any questions we may not have answered already. It will also give us the chance to show you in person why you have come to the right place! Our state-of-the-art clinic is conveniently located in the heart of downtown Toronto.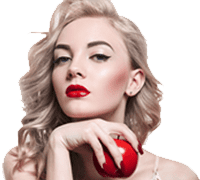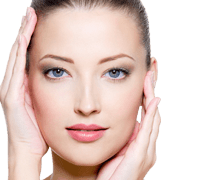 LASER SKIN RESURFACING
Single Session

% Off

Package of 3

% Off

Package of 6

% Off

Laser Skin Resurfacing Face

$990.00Add to cart

Laser Skin Resurfacing Face &
Neck

$1,800.00Add to cart

Laser Skin Resurfacing Extra Small
Area

$200.00Add to cart

Laser Skin Resurfacing Small Area

$300.00Add to cart

Laser Skin Resurfacing Medium Area

$600.00Add to cart

Laser Skin Resurfacing Large Area

$990.00Add to cart
FRACTIONAL LASER SKIN RESURFACING
Single Session

% Off

Package of 3

% Off

Package of 6

% Off

Fractional Laser Skin Resurfacing
Face

$1,270.00Add to cart

Fractional Laser Skin Resurfacing
Face & Neck

$2,080.00Add to cart

Fractional Laser Skin Resurfacing
Extra Small Area

$300.00Add to cart

Fractional Laser Skin Resurfacing
Small Area

$650.00Add to cart

Fractional Laser Skin Resurfacing
Medium Area

$850.00Add to cart

Fractional Laser Skin Resurfacing
Large Area

$1,180.00Add to cart
MICRO LASER PEEL
Single Session

% Off

Package of 3

% Off

Package of 6

% Off

Micro Laser Peel Face

$679.00Add to cart

Micro Laser Peel Face + Neck

$1,178.00Add to cart

Micro Laser Peel Extra Small

$300.00Add to cart

Micro Laser Peel Small

$589.00Add to cart

Micro Laser Peel Medium

$900.00Add to cart

Micro Laser Peel Large

$1,180.00Add to cart
ULTRA LASER PEEL
Single Session

% Off

Package of 3

% Off

Package of 6

% Off

Ultra Laser Peel Face

$489.00Add to cart


We take your privacy seriously