Cosmetic Surgery Clinic Toronto & North York
Cosmetic surgery is defined as a surgical speciality dedicated to facial and body reconstruction/enhancement to improve or restore your natural appearance.
---
Plastic surgery, the adjective plastic implies sculpting and/or reshaping, which is derived from the Greek πλαστική (τέχνη), plastikē (tekhnē), "the art of modelling" of malleable flesh.
---
No matter how great you look, you can always look and feel better. Whether you want to look younger than your actual years or just enhance your natural beauty, our cosmetic surgery clininc, much like our laser hair removal clinic, could be the answer.
Cosmetic surgery is about much more than improving your appearance and correcting imperfections. Indeed, cosmetic surgery is far more than erasing wrinkles and filling in laugh lines. Rather, cosmetic surgery is about enhancing the natural beauty you already possess.
That focus on natural beauty is what sets us apart from other cosmetic surgery providers in the region. Instead of trying to correct flaws in your appearance, our focus is on helping you look and feel your best.
At NewDermamed we stay at the forefront in cosmetic surgery advancements.
Here is a list of the services that our Plastic Surgery Clinic offers:
Cosmetic Surgery Clinic Toronto & North York
When your natural beauty is enhanced and accentuated, you feel better about yourself, and that is good for you and your family. We offer a full range of cosmetic surgery procedures for all ages, all designed to enhance your appearance, leaving you looking and feeling better than you have in a year.
It is our staff that sets us apart, along with our focus on bringing out your inner beauty. Our board-certified surgeons are dedicated to your care, and we know how to make the most of your physical appearance. No matter what your needs, just give us a call to see how we can help you look better than ever before.

Plastic Surgery Consultation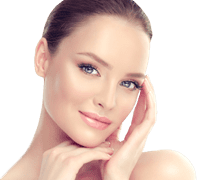 Cosmetic Surgery
TBD with surgeon
Breast Enhancement
TBD with surgeon
Body Contouring
TBD with surgeon
Facial Surgery
TBD with surgeon
Male Breast Reduction
TBD with surgeon
Mommy Makeover
TBD with surgeon
Hand Surgery
TBD with surgeon
Ear Surgery
TBD with surgeon
Skin Lesions

TBD with surgeon

Plastic Surgery Consultation fee
Consultation Fee $250         Purchase Online Now


Consultation fee will be credit back to your surgery
We take your privacy seriously