Full lips contribute to a beautiful youthful appearance, which is why lip rejuvenation or enhancement is one of the most common procedures. Thin lips can be inherited, or could have become thin over time due to aging and environmental factors such as exposure to sunlight, smoking and stress. The lips are particularly vulnerable to thinning because of the natural thin skin which exists in this area. NewDermaMed offers the latest and finest injectable lip fillers toronto customers can trust, called Juvederm Volbella and Teosyal® Kiss to address and improve upon common concerns related to lip volume, shape and definition.
We are proud to offer this service at both our downtown Toronto and North York locations and are happy to service customers from the Mississauga area.
WHAT IS JUVEDERM VOLBELLA?
Juvederm Volbella is the only dermal filler designed specifically for the lips. It is a soft, smooth gel made from a natural substance called hyaluronic acid (the skins internal moisturizer). The results will look and feel completely natural leaving a silky smooth finish. Juvederm Volbella is the only cosmetic dermal filler clinically proven to last up to a year after the initial treatment.
LIP CONCERNS TO BE TREATED:
Loss of lip volume
Due to aging
Inherited thin lips
Disproportionate shape
Larger upper or lower lip
Lip Border which lacks definition
Deep wrinkles around the border of lips
Droopy corners leaving a frowning appearance.
Flattened v-shaped area known as the cupids bow
Rejuvenation and Hydration
Dry and chapped lips
Wrinkled texture
WHAT IS TEOSYAL KISS?
Teosyal® Kiss is another dermal filler designed to enhance the shape of the lips. It is a transparent hyaluronic acid based product of non-animal origin, offering clients immediate and long-lasting results.
HOW DO WE TREAT?
Our medical professional will customize your treatment plan based on your specific concerns.
To improve lip volume and disproportionate shape
Filler is injected into both the body and border of the lip, plumping your lips to the perfect pout.
To address lip border which lacks definition
Filler is injected into the vermillion border outlining the natural curve of your smile. Filler is injected directly into visible lines, restoring your lips youthful appearance.
To hydrate and rejuvenate
Small amounts of filler are injected around the body of the lips to bring back moisture and leave a smooth silky finish.
WHY CHOOSE NEWDERMAMED FOR YOUR TREATMENT?
Professional medically supervised environment
All lip injections toronto patients are administered, are done so by an experienced medical professional who specializes in cosmetic injections. All of our medical professionals are trained on the most advanced methods of injection to achieve your desired result.
Quick procedure
Treatments take approximately 30-60 minutes.
Comfortable procedure
Our dermal fillers use a numbing agent to diminish any discomfort.
Frequently Asked Questions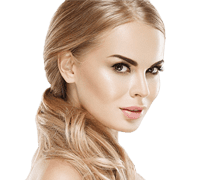 BOTOX
Regular

% Off

50 Units

% Off

100 Units

% Off

Botox Cosmetic

$12.00Add to cart

$12

/$9.80 per unit

$12

/$9.60 per unit
Regular

% Off

50 Units

% Off

100 Units

% Off

Membership for existing clients

$12.00Add to cart

$12

/$9.80 per unit

$12

/$9.60 per unit
as low as $9 per unit
+ free treatment
We take your privacy seriously