Get even toned skin with no downtime with laser age spot treatment
Those unattractive brown spots that seem to multiply on our face, arms and elsewhere as we get older are often called "age spots" or "liver spots" – but in fact, they aren't caused by aging or the liver!
In fact, these brown spots are usually a result of sun exposure, combined with a genetic predisposition. If your parents had age spots, you may be more likely to have them as well. Because our faces are more exposed to the sun, that is where they tend to appear first.
Just because they are almost inevitable, that doesn't mean they are untreatable. Because age spots fall under the category of hyperpigmentation of the skin, they tend to respond very well to modern laser treatments, using technology such as the Cutera LimeLight IPL, the Cutera Laser Genesis, or a combination of the two.
We are proud to offer this service at both our downtown Toronto and North York locations and are happy to service customers from the Mississauga area.
HOW IT WORKS
The Cutera Limelight IPL (or Intense Pulsed Light treatment) is a versatile device, allowing us to target a range of pigmentation all in one appointment, which is ideal as age spots don't always have uniform pigmentation. It features the industry's fastest treatment speed and provides excellent melanin absorption.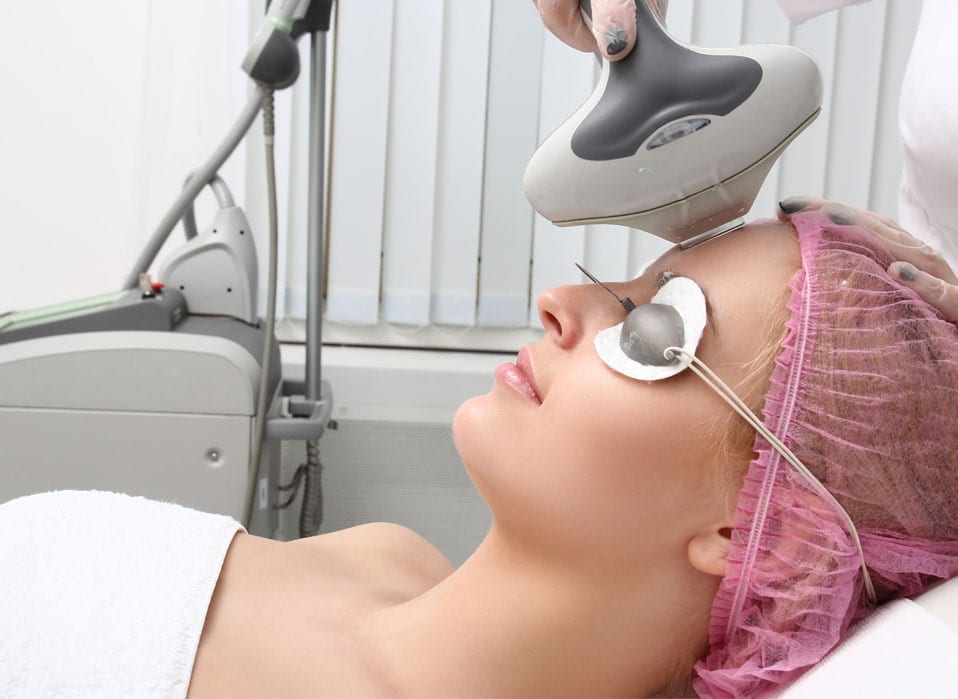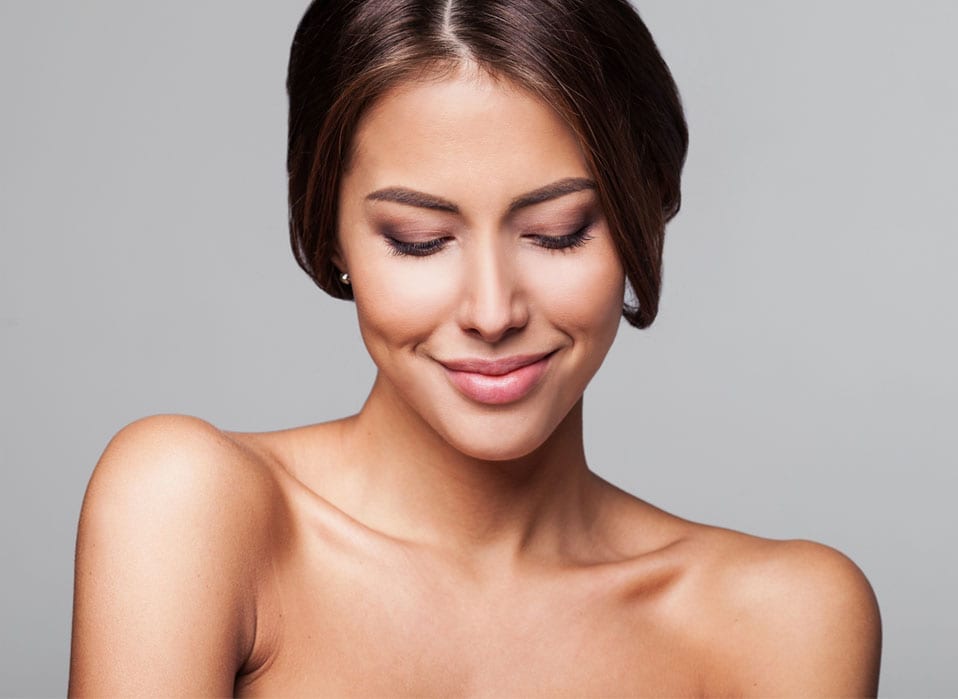 LASER AGE SPOT TREATMENT RESULTS
In the days following your laser treatment, your skin may appear redder or slightly swollen. This is normal and will quickly heal and subside.
A series of three to six treatments may be needed to give you noticeable, long-lasting results. NewDermaMed will put together a treatment plan customized just for you.
To maintain the results of your treatments and help prevent the development of future age spots, we recommend that you use a full spectrum sunblock every day.
Frequently Asked Questions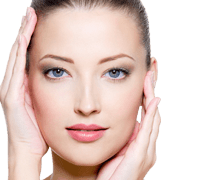 LASER SKIN RESURFACING
Single Session

% Off

Package of 3

% Off

Package of 6

% Off

Laser Skin Resurfacing Face

$990.00Add to cart

Laser Skin Resurfacing Face &
Neck

$1,800.00Add to cart

Laser Skin Resurfacing Extra Small
Area

$200.00Add to cart

Laser Skin Resurfacing Small Area

$300.00Add to cart

Laser Skin Resurfacing Medium Area

$600.00Add to cart

Laser Skin Resurfacing Large Area

$990.00Add to cart
FRACTIONAL LASER SKIN RESURFACING
Single Session

% Off

Package of 3

% Off

Package of 6

% Off

Fractional Laser Skin Resurfacing
Face

$1,270.00Add to cart

Fractional Laser Skin Resurfacing
Face & Neck

$2,080.00Add to cart

Fractional Laser Skin Resurfacing
Extra Small Area

$300.00Add to cart

Fractional Laser Skin Resurfacing
Small Area

$650.00Add to cart

Fractional Laser Skin Resurfacing
Medium Area

$850.00Add to cart

Fractional Laser Skin Resurfacing
Large Area

$1,180.00Add to cart
MICRO LASER PEEL
Single Session

% Off

Package of 3

% Off

Package of 6

% Off

Micro Laser Peel Face

$679.00Add to cart

Micro Laser Peel Face + Neck

$1,178.00Add to cart

Micro Laser Peel Extra Small

$300.00Add to cart

Micro Laser Peel Small

$589.00Add to cart

Micro Laser Peel Medium

$900.00Add to cart

Micro Laser Peel Large

$1,180.00Add to cart
ULTRA LASER PEEL
Single Session

% Off

Package of 3

% Off

Package of 6

% Off

Ultra Laser Peel Face

$489.00Add to cart
PHOTO-REJUVENATION
Single Session

% Off

Package of 3

% Off

Package of 6

% Off

Photo-Rejuvenation Face

$390.00Add to cart

Photo-Rejuvenation Extra Small

$275.00Add to cart

Photo-Rejuvenation Small

$390.00Add to cart

Photo-Rejuvenation Medium

$790.00Add to cart

Photo-Rejuvenation Large

$1,185.00Add to cart
Single Session

% Off

Package of 3

% Off

Package of 6

% Off

$390.00Add to cart
Photo-Rejuvenation Extra Small
Single Session

% Off

Package of 3

% Off

Package of 6

% Off

$275.00Add to cart
Single Session

% Off

Package of 3

% Off

Package of 6

% Off

$390.00Add to cart
Photo-Rejuvenation Medium
Single Session

% Off

Package of 3

% Off

Package of 6

% Off

$790.00Add to cart
Single Session

% Off

Package of 3

% Off

Package of 6

% Off

$1,185.00Add to cart
We take your privacy seriously