Hair Loss Clinic Toronto & North York
It does not matter if you are male or female, young or old – the hair on your head is an integral part of your identity and your self-esteem. If you are losing your hair, you know how difficult that can be, and how hard it can be to adjust to this new reality.
The good news is you do not have to live with your hair loss one day longer. Hair loss can be overcome, and today's treatments are far more effective, and far easier to implement, than those available just a few years ago.
When it comes to treating hair loss, experience is indispensable, and that is what we bring to the table. Our experienced team of board-certified surgeons will work with you to determine the root cause of your hair loss, so we can develop an effective course of treatment.
Laser Hair Clinic
Once we know what is causing your hair loss, we can work on overcoming the problem and regrowing your lush healthy hair. Not all hair loss is the same, and not every treatment will work on every person. By developing a customized approach to hair loss treatment, we maximize the odds of success, so you can reclaim your glorious hair and regain your self-esteem and sense of well-being.
No one wants to live with hair loss, and now no one has to. Whether you have been living with hair loss for years or just noticed a little thinning, we are here to help. Just give us a call today to discuss your hair loss concerns and see how we can assist you.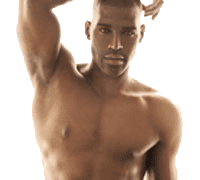 | | | | | |
| --- | --- | --- | --- | --- |
| LASER HAIR REMOVAL | Single Session | Package of 3 | Package of 5 | Package of 8 |
| | | | | |
| Abdomen | $275.00Add to cart | $825.00Add to cart | $1,375.00Add to cart | $2,200.00Add to cart |
| Arms (Full) | $308.00Add to cart | $924.00Add to cart | $1,540.00Add to cart | $2,464.00Add to cart |
| Arms (Lower) | $219.00Add to cart | $657.00Add to cart | $1,095.00Add to cart | $1,752.00Add to cart |
| Arms (Upper) | $219.00Add to cart | $657.00Add to cart | $1,095.00Add to cart | $1,752.00Add to cart |
| Back (Full) | $515.00Add to cart | $1,545.00Add to cart | $2,575.00Add to cart | $4,120.00Add to cart |
| Back (Lower) | $275.00Add to cart | $825.00Add to cart | $1,375.00Add to cart | $2,200.00Add to cart |
| Back (Upper) | $275.00Add to cart | $825.00Add to cart | $1,375.00Add to cart | $2,200.00Add to cart |
| Bikini (Full) | $164.00Add to cart | $492.00Add to cart | $820.00Add to cart | $1,312.00Add to cart |
| Bikini Line | $120.00Add to cart | $360.00Add to cart | $600.00Add to cart | $960.00Add to cart |
| Brazilian | $231.00Add to cart | $693.00Add to cart | $1,155.00Add to cart | $1,848.00Add to cart |
| Buttocks | $275.00Add to cart | $825.00Add to cart | $1,375.00Add to cart | $2,200.00Add to cart |
| Cheeks | $132.00Add to cart | $396.00Add to cart | $660.00Add to cart | $1,056.00Add to cart |
| Chest | $275.00Add to cart | $825.00Add to cart | $1,375.00Add to cart | $2,200.00Add to cart |
| Chin (Ball of Chin) | $120.00Add to cart | $360.00Add to cart | $600.00Add to cart | $960.00Add to cart |
| Chin & Anterior Neck | $198.00Add to cart | $594.00Add to cart | $990.00Add to cart | $1,584.00Add to cart |
| Chin and Jawline | $198.00Add to cart | $594.00Add to cart | $990.00Add to cart | $1,584.00Add to cart |
| Ears | $109.00Add to cart | $327.00Add to cart | $545.00Add to cart | $872.00Add to cart |
| Face (Full) | $396.00Add to cart | $1,188.00Add to cart | $1,980.00Add to cart | $3,168.00Add to cart |
| Feet & Toes | $132.00Add to cart | $396.00Add to cart | $660.00Add to cart | $1,056.00Add to cart |
| Hairline | $132.00Add to cart | $396.00Add to cart | $660.00Add to cart | $1,056.00Add to cart |
| Hands | $132.00Add to cart | $396.00Add to cart | $660.00Add to cart | $1,056.00Add to cart |
| Legs (Full) | $539.00Add to cart | $1,617.00Add to cart | $2,695.00Add to cart | $4,312.00Add to cart |
| Legs (Lower) | $274.00Add to cart | $822.00Add to cart | $1,370.00Add to cart | $2,192.00Add to cart |
| Legs (Upper) | $308.00Add to cart | $924.00Add to cart | $1,540.00Add to cart | $2,464.00Add to cart |
| Linea | $115.50Add to cart | $346.50Add to cart | $577.50Add to cart | $924.00Add to cart |
| Lip (Upper & Lower) | $132.00Add to cart | $396.00Add to cart | $660.00Add to cart | $1,056.00Add to cart |
| Lip (Upper) | $76.00Add to cart | $228.00Add to cart | $380.00Add to cart | $608.00Add to cart |
| Neck (Back) | $154.00Add to cart | $462.00Add to cart | $770.00Add to cart | $1,232.00Add to cart |
| Neck (Front) | $154.00Add to cart | $462.00Add to cart | $770.00Add to cart | $1,232.00Add to cart |
| Neck (Front) and chin | $264.00Add to cart | $792.00Add to cart | $1,320.00Add to cart | $2,112.00Add to cart |
| Shoulders | $219.00Add to cart | $657.00Add to cart | $1,095.00Add to cart | $1,752.00Add to cart |
| Sideburns | $132.00Add to cart | $396.00Add to cart | $660.00Add to cart | $1,056.00Add to cart |
| Underarms | $132.00Add to cart | $396.00Add to cart | $660.00Add to cart | $1,056.00Add to cart |
| | | |
| --- | --- | --- |
| Single Session | Package of 3 | Package of 6 |
| $1,000.00Add to cart | | |
| | | |
| --- | --- | --- |
| Single Session | Package of 3 | Package of 6 |
| $1,500.00Add to cart | | |
| | | |
| --- | --- | --- |
| Single Session | Package of 3 | Package of 6 |
| $2,100.00Add to cart | | |
We take your privacy seriously