Dermamelan Treatment by Mesoestetic
"Science against hyperpigmentation"
Dermamelan® Actions & Mechanisms. A cutting-edge formula what is REGULATING ACTION
Pigmentation concerns affect more than 80% of adults and can have a negative impact on quality of life. Melanogenesis (process of melanin production) can be influenced by external factors like sun exposure and inflammatory conditions (acne, seborrheic dermatitis) as well as internal factors like hormonal changes and some photosensitising drugs (oral contraceptives, anti-inflammatory drugs, antibiotics, etc.).
What is the Dermamelan Treatment?
Dermamelan is a professional medical depigmentation solution that provides an intensive corrective action on skin hyperpigmentations while regulating melanin overproduction and controlling reappearance of new spots.
A cutting-edge formula
Mesoestetic presents a cutting edge patented formula backed by the latest scientific research and mesoestetics' vast experience in the field of hyperpigmentation.
How does the Dermamelan Treatment work?
ACTION AND MECHANISMS
Dermamelan has been formulated to specifically target the main catalysts in the skin hyperpigmentation process. The treatment has a unique dual mechanism of action; the corrective action works to target and remove existing spots while the regulating action prevents pigmentation reappearance.
What does Dermamelan consist of?
The Dermamelan method is a four month treatment plan comprising 2 phases which are necessary to achieve the target outcome. The first phase is completed in one session at the clinic with phase 2 based around a curated skincare regime to be completed at home.
In-clinic phase – The treatment is comfortable and takes only 30-45 minutes at our clinic.
Step 1 – The skin is thoroughly cleansed and prepared for treatment.
Step 2 – Application of the intensive depigmentation mask; it works by removing melanin deposits built up in the skin's surface.
Step 3 – The final step is the application of the Dermamelan ion mask to maintain moisture levels and facilitate transepidermal vehiculation. Both masks remain on the skin for four hours post application.
At-Home phase – After 48/72 hours of removal of the masks the home treatment starts. This phase involves strict adherence to a skincare routine for four months using the Dermamelan skin care products, which help to treat the root of the problem and gain a comprehensive and long-lasting result.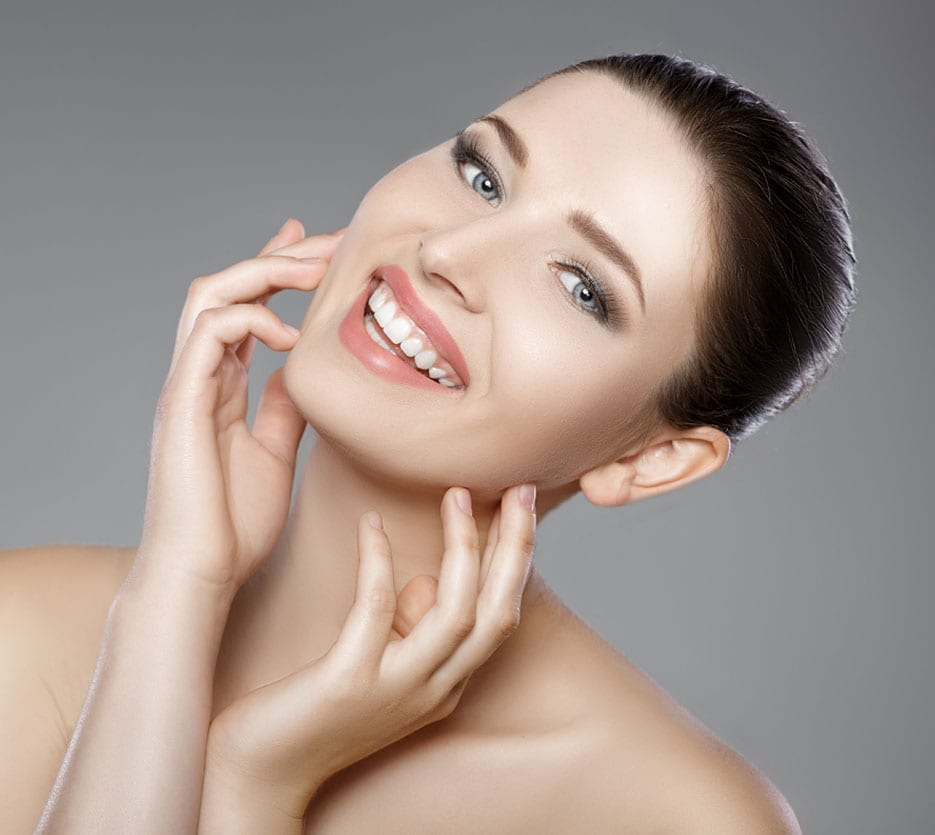 HOME CARE PRODUCTS
Step 1 – Dermamelan Treatment Cream – It controls the formation of pigment by inhibiting melanin synthesis and melanocyte overstimulation while accelerating the cell renewal process.
Step2 – Melan Recovery – it returns nutrition and balance to the skin while relieving and reducing sensitivity.
Step 3 – Mesoprotech Melan 130 pigment control – tinted high spf sunscreen with maximum efficacy to protect the skin and help control pigmentation.
Who is a good candidate for a Dermamelan® Treatment?
Dermamelan is ideal for treating :
Melasma / Chloasma
Brown spots
Hyperpigmentation and discolored spots from acne
Post-inflammatory hyperpigmentation
Uneven skin tone or brown blotchy skin
Hyperpigmentation from laser and peel treatments
Rosacea
Lentigo
Frequently Asked Questions
What are the advantages of Dermamelan vs other pigmentation treatments?
What is the best time of year for a Dermamelan treatment?
Will spots disappear completely and forever?
Is it a treatment compatible with my daily activities?
Is the Dermamelan treatment completely painless?
How do I know if Dermamelan is right for me?
Other treatments such as laser or peels have a corrective action on the spots, by removing the pigment accumulated in the skin, but their reappearance cannot be avoided. Dermamelan has a dual corrective but also regulating action to treat the origin of the problem and keep pigment overproduction under control to prevent recurrence.