forever young with photo rejuvination 
Photo Rejuvenation/ Photo facial is a new non-invasive skin rejuvenation treatment using Intense Pulsed Light (IPL) technology. Photo Rejuvenation treatment offers visible improvement to a wide range of skin imperfections associated with sun damage and aging skin. At NewDermaMed we offer photo rejuvenation treatment with an innovative LimeLight IPL technology.
The Lime light photo rejuvenation is a unique IPL technology that offers visible improvement of the skins collagen and pigmentation through its precision and customized setting. By selecting Program A, B, or C, your medical professional can customize your limelight Photo Rejuvenation treatment to selectively target brown and red pigmentation in accordance to your skin type.
We provide all of our clients with a VISIA Skin Complexion analysis during their complimentary consultation. This advanced technology enables our medical professionals to provide an in-depth skin analysis in order to create the best treatment plan for your skin care needs.
We are proud to offer this service at both our downtown Toronto and North York locations and are happy to service customers from the Mississauga area.
PHOTO REJUVENTATION: CONDITIONS TREATED
LimeLight Photo Rejuvenation treatment can be performed on the hands, face, neck, shoulders and/or arms to target:
Age spots or sun spots
Small blood vessels
Hyperpigmentation or Brown spots
Melasma
Redness or flushing
Spider veins
Sun-induced freckles on the hand, chest and face
Vascular birthmarks (telangiectasias)
HOW DOES PHOTO REJUVENATION WORK?
LimeLight technology rejuvenates damaged skin through heating and breaking up of pigmented brown or red cells, thus causing a therapeutic effect. The old cells containing unwanted pigments will travel to the skin's surface and fall off, leaving behind renewed and clearer skin. During the treatment, you may feel a mild tingling or stinging sensation when the pulse of light is delivered to the skin. Gel is applied before the treatment to cool the skin and provide comfort.
The term photo aging refers to the process of premature aging of the skin that is caused by UVA and UVB sun damage. As ultraviolet light from the sun penetrates the epidermis and dermis layers of the skin, it damages the DNA skin cells which causes melanocytes to produce excess pigment. Repeated sun exposure without proper protection will result in premature aging of the skin, as well as an increased risk of skin cancer.
PHOTO REJUVENATION TREATMENT RESULTS
Immediately following your session, your skin may appear slightly red. This is a normal response to treatment, which is part of the rejuvenation and healing process. Depending on the severity of your condition, a series of three to six treatments may be needed to give you clear, long-lasting results.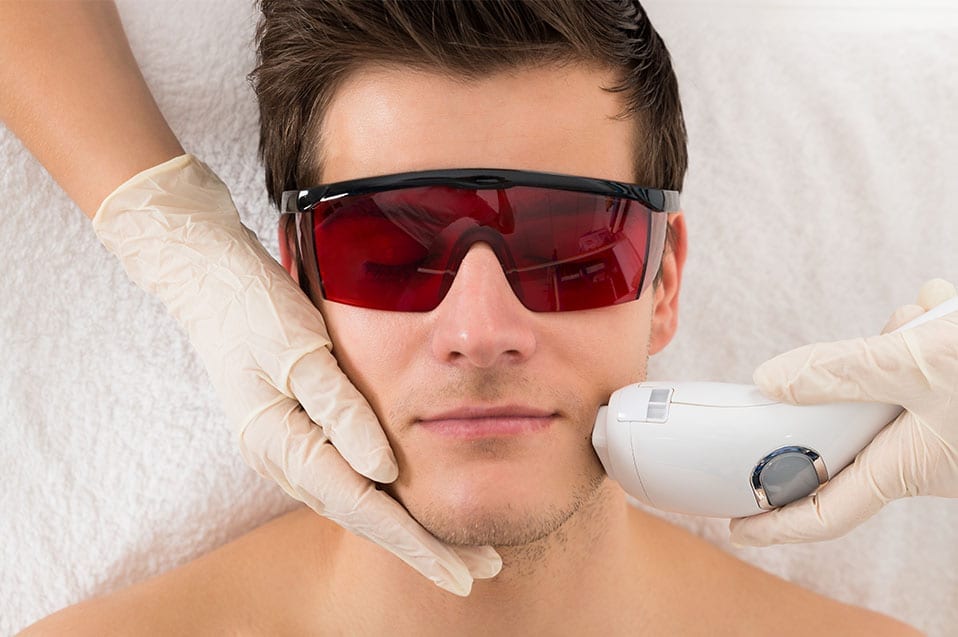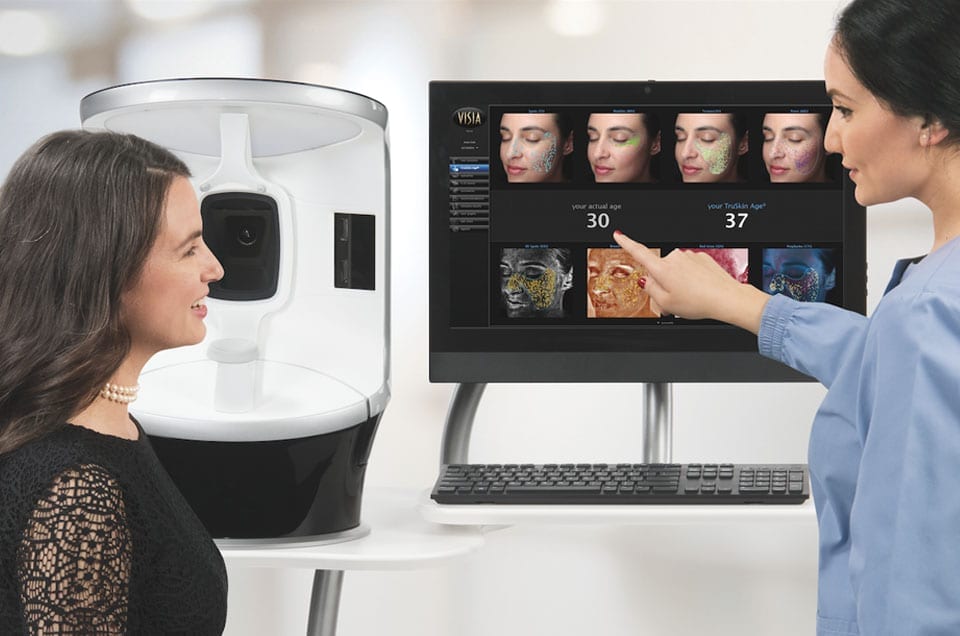 IDENTIFY YOUR SKIN'S CONDITION – BOTH SURFACE & SUBSURFACE
The VISIA™ system's multi-spectral imaging analysis provides a clear, multi-dimensional portrait of individual aspects of your complexion that contribute to enhancing your overall appearance.
Frequently Asked Questions
If this treatment sounds right for me what's the next step?
How many sessions can I have?
How does it target those areas?
What technology is used for this treatment?
What skin conditions does it treat?
What is Photrejuvenation exactly?
It would be our pleasure to book you in for a FREE consultation for Photrejuvenation. Our Medical Professionals will discuss with you more so as to why you have come to the right place. It would also give you a great opportunity to tour our facilities in the heart of down town Toronto. Please do not hesitate to call! Book today!