Add a pearl finish to your skin with the next generation of laser skin resurfacing.
Micro Laser Peel is the new generation of skin resurfacing laser to restore dull, aging, scarred, or uneven skin. The treatments can be individualized to remove just the most superficial skin layers, for a quick freshening, or address the deeper cell layers, for correction of wrinkles, scars and pigment. Micro laser peel is a great treatment for all men and women who are looking for a method to slow down the aging process, without having to undergo an invasive procedure. The peel can also be combined with additional treatments to enhance your results even further!
We are proud to offer this service at both our downtown Toronto and North York locations and are happy to service customers from the Mississauga area.
#1 Acne Scars
#2 Signs of aging
#3 Rough-textured skin
#4 Hyper pigmentation
#5 Dull complexions
#6 Scars
THE MICRO LASER PEEL TREATMENT
By using a precise laser beam to target damaged cells, the micro laser peel removes a top layer of skin to promote the growth of fresh, healthy skin over the treated area. Results after treatment will be a more youthful, vibrant appearance with reduced lines and wrinkles and a more even complexion. The most common areas to treat are the face and neck however the micro laser peel can treat almost any area based on the needs of each client. Micro laser peel selectively and precisely treats both the top layer and deeper  layers of skin, providing instant and long lasting results with minimal downtime.
BENEFITS OF MICRO LASER PEEL
Micro Laser Peel has many benefits and can treat a variety of conditions:
Improves elasticity and evens skin tone & texture
Minimizes pores
Promotes new, healthy skin growth
Scarring
Sun damage
Pigmentation
Acne
Sun exposure causes most of the skin changes that we think of as a normal part of aging. Over time, the sun's ultraviolet (UV) light damages the fibers in the skin called elastin. When these fibers break down, the skin begins to sag, stretch, and lose its ability to go back into place after stretching. The skin also bruises and tears more easily — taking longer to heal. So while sun damage to the skin may not be apparent when you're young, it will definitely show later in life.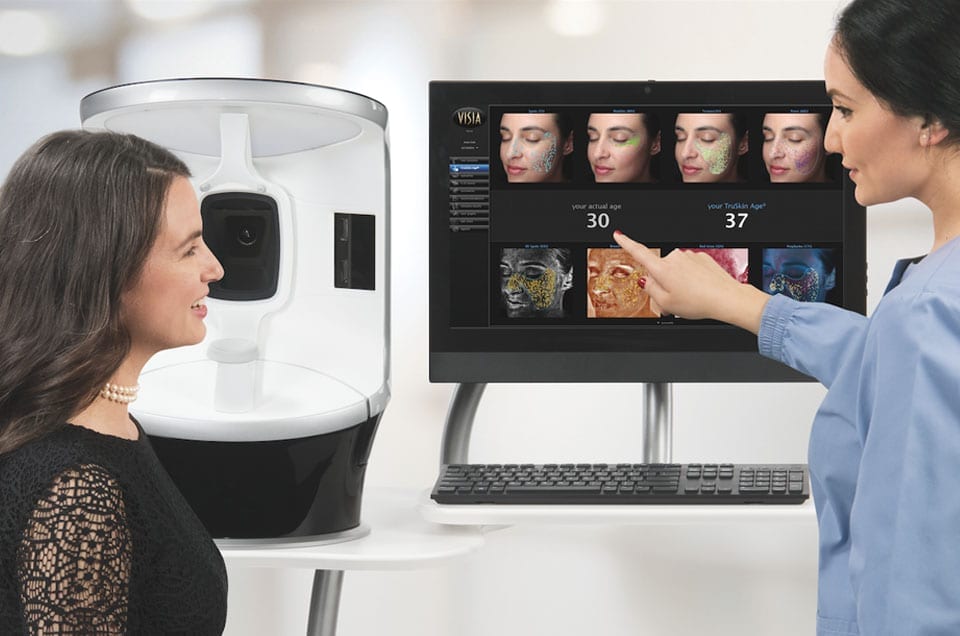 IDENTIFY YOUR SKIN'S CONDITION – BOTH SURFACE & SUBSURFACE
The VISIA™ system's multi-spectral imaging analysis provides a clear, multi-dimensional portrait of individual aspects of your complexion that contribute to enhancing your overall appearance.
VISIA™ provides the most comprehensive means available for measuring and identifying all aspects of your skin's health. This revolutionary technology enables the targeting of problematic features, such as uneven textures, wrinkles, sun damage, and other imperfections.
Frequently Asked Questions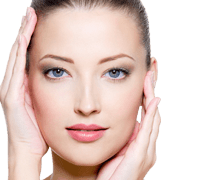 LASER SKIN RESURFACING
Single Session

% Off

Package of 3

% Off

Package of 6

% Off

Laser Skin Resurfacing Face

$990.00Add to cart

Laser Skin Resurfacing Face &
Neck

$1,800.00Add to cart

Laser Skin Resurfacing Extra Small
Area

$200.00Add to cart

Laser Skin Resurfacing Small Area

$300.00Add to cart

Laser Skin Resurfacing Medium Area

$600.00Add to cart

Laser Skin Resurfacing Large Area

$990.00Add to cart
FRACTIONAL LASER SKIN RESURFACING
Single Session

% Off

Package of 3

% Off

Package of 6

% Off

Fractional Laser Skin Resurfacing
Face

$1,270.00Add to cart

Fractional Laser Skin Resurfacing
Face & Neck

$2,080.00Add to cart

Fractional Laser Skin Resurfacing
Extra Small Area

$300.00Add to cart

Fractional Laser Skin Resurfacing
Small Area

$650.00Add to cart

Fractional Laser Skin Resurfacing
Medium Area

$850.00Add to cart

Fractional Laser Skin Resurfacing
Large Area

$1,180.00Add to cart
MICRO LASER PEEL
Single Session

% Off

Package of 3

% Off

Package of 6

% Off

Micro Laser Peel Face

$679.00Add to cart

Micro Laser Peel Face + Neck

$1,178.00Add to cart

Micro Laser Peel Extra Small

$300.00Add to cart

Micro Laser Peel Small

$589.00Add to cart

Micro Laser Peel Medium

$900.00Add to cart

Micro Laser Peel Large

$1,180.00Add to cart
ULTRA LASER PEEL
Single Session

% Off

Package of 3

% Off

Package of 6

% Off

Ultra Laser Peel Face

$489.00Add to cart

We take your privacy seriously