What are PDO Threads?
They are hypodermic needles preloaded with an absorbable PDO suture.
PDO Stands for Polydioxanone
It's a synthetic absorbable surgical suture composed of polydioxanone. PDO sutures are used to perform cardiothoracic surgery (such as open-heart surgery). It's one of the safest materials to be implanted in the body. Your skin fully absorbs it within 4 to 6 months & won't leave you with any scar tissue.
We are proud to offer this service at both our downtown Toronto and North York locations and are happy to service customers from the Mississauga area.
HOW DOES IT WORK?
There are two types of procedures with PDO Threads:
The first method, with the use of smooth threads, A mesh network is formed under the skin sort of like a web or net in appearance. The Mesh that is produced, will function as the base for new collagen. This technique tightens and strengthens the skin naturally from within. Results are gradual, improving and enhancing the appearance of the skin without a drastic change.
The other technique, with the use of barbed threads, produces a more dramatic and immediate result. The PDO sutures consist of "barbs", are placed in such a manner that the thread provides a grip to lift and suspend the sagging tissue underneath the skin. Sutures are inserted the same way as the mesh technique, except they can be pulled in 1 or 2 directions, creating an instant reposition of the skin's structure. As with the smooth threads, the skin will then build new collagen securing and supporting the lifted area for long term results!
A beautiful and healthy face has a "V-shape". With the ageing of tissues and the action of gravity, this "V-shape" diminishes losing it's elasticity and natural shape. The aim of Nu-Mesh and the Nu-Lift technique is to create a new foundation in order to gently tighten, tone and lift the tissues to recreate or maintain it's "V-shape".
BEST PROCEDURE FOR NECK & JAWLINE
PDO Threads are exceptionally versatile and can be inserted virtually anywhere on the body. One area that is considered effective and most popular in demand is the neck and jawline. With the use of botulinum toxin or injectable fillers, the lower third of the face has been known to be challenging to treat, thus utilizing PDO threads as an alternative for a more efficient, and successful result.
HOW LONG DOES IT LAST?
An immediate lift will be seen after one session and will improve within 6 months following your treatment. Your body will naturally breakdown the threads in a 15-18-month period; however, results can last up to 3 years.
Frequently Asked Questions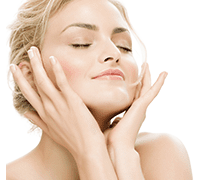 | | |
| --- | --- |
| | Single Session |
| | |
| Thread Lift | $0.00 |
We take your privacy seriously