Cosmetic surgery is defined as a surgical speciality dedicated to facial and body reconstruction/enhancement to improve or restore your natural appearance.
---
Plastic surgery, the adjective plastic implies sculpting and/or reshaping, which is derived from the Greek πλαστική (τέχνη), plastikē (tekhnē), "the art of modelling" of malleable flesh.
At NewDermamed we stay at the forefront in cosmetic surgery advancements.
Here is a list of the services that our Plastic Surgery Clinic offers:
Body Contouring
What is an Arm Lift?
We offer our Toronto clients an arm lift surgery known as brachioplasty. The procedure removes the excess skin from your upper arms that arises from changes in weight and from the natural aging process. Brachioplasty gives you the confidence to wear sleeveless clothes once again.
Common Arm Lift Techniques
Traditional method
When you lose over 45kg or more in body weight, excessive skin sag in the arm area can result, and this option is what we recommend to our Toronto patients in that category. We provide aftercare advice for the resulting incision scarto that will run from your armpit to your elbow.
Extended method
Significant weight loss (over 43 kg or more)can result in excessive skin on the arms, as well as on the outer and upper areas of the chest. This procedure leaves a permanent scar running from your elbow to the upper chest area, and aftercare guidance for your incision is provided by our Toronto clinic.
Minimal incision method
For our Toronto clients who've lost a smaller amount of weight and are still healthy and fit, with a minimal amount of excess skin you want to have treated, this procedure is for you. This particular procedure results in a tiny, permanent scar in your arm pit.
What is a Brazilian Butt Lift?
As we age or experience changes in our body weight, our glutes can drop and flatten. A Brazilian Butt Liftis an augmentation surgery offered by our Toronto clinics. It gives you  a more youthful, prominent butt, creating a more sensual body contour. No implants required: Dr. Plant uses your own body fat to add volume, fullness and shape to your buttocks. It's the most natural method of butt augmentation available in the Toronto area.
What Is Labiaplasty?
Labiaplasty, also known as labia minora reduction or labial reduction, is plastic surgery of the labia minora. As we age, and if we have children, these folds of skin near the vaginal entrance can loosen and appear larger. For many women, a cosmetic procedure to reduce the labia minora boosts confidence and comfort in their intimate lives.   As performed by our Toronto plastic surgeon, Dr. Mathew Plant, labiaplasty can improve the comfort and appearance of the skin folds in this area. We offerlabiaplasty to patients in Toronto, Markham, Vaughan, and surrounding areas in Ontario.
What is Liposuction?
Our Toronto patients often ask about liposuction, a procedure which uses focused suction to remove excess fat from your body. During the procedure, the doctor inserts a small, thin cannula (blunt-tipped tube) through tiny incisions in your skin. Specific fat areas are targeted in this procedure, resulting in
improvement in the contours of your body immediately after the surgery. In the weeks and months that follow, as the swelling continues to diminish, additional improvements can be seen.  Our Toronto patients observe the most complete and gratifying effects of liposuction after about one year.
What is a Tummy Tuck?
Sometimes exercise isn't quite enough to address excess skin in the abs. Abdominoplasty is also known as a  tummy tuck. The procedure we offer in Toronto removes excessive skin in the abdomen, often restoring separated or weakened muscles. The result? An abdomen that is firm and smooth. Dr.Plant's tummy tuck surgery aims for a contoured abdomen better suited to your body weight, more proportionate to your frame. A firmer, flatter abdomen increases confidence for many women in the GTA.
What is a Thigh Lift?
As we age or experience fluctuations in our body weight, excess fat can gather around the inner and outer thigh regions. The thigh lift procedure tightens the skin in this area and improves the shapely contours of the leg. Any resultant scars are quite well concealed. Many of our Toronto patients combine a thigh lift procedure along with a tummy tuck, liposuction or buttock lift procedure.
Breast Enhancement
What is Breast Augmentation?
Breast augmentation is one of the most common cosmetic procedures performed in the world, and it's certainly one of Toronto's most popular procedures. Clinically referred to as augmentation mammoplasty, e  it involves the surgical placement of implants in the breasts with  the purpose of increasing fullness or symmetry.
We encourage our Toronto patients to book a consultation for any procedure to determine whether it is the best choice for you. Once you and Dr. Plant have decided that you are a good candidate for breast augmentation, you will need to decide which type of breast implant you would like to have. Dr. Plant is one of the very few plastic surgeons in Toronto who offers options from all implant manufacturers (Allergan, Mentor, Alloderm, & IDEAL®) as well as different shapes, textures, and solutions.
What is a Breast Lift?
In the breast lift procedure, the surgeon removes the excess skin that creates the appearance of sagging breasts. He then raises the nipple so that it is approximately even with the lower crease of the breast. This creates the desired youthful appearance of the breast, making it fuller and more symmetrical.
What can I expect during my Implant Revision Surgery?
Implants need to be removed and replaced for a variety of reasons. A one-on-one consult with Dr. Plant in his Toronto office is very important in this procedure to determine your personal requirements. The actual procedure used for breast implant revision surgery will be determined by the reasons cited by the patient.
What is a Combination Breast Augmentation and Lift?
A breast augmentation with a breast lift, also known as a mastopexy-augmentation, involves enhancing the size and shape of the breasts with breast implants while simultaneously removing excess skin to correct sagging, deflated breasts. This combination technique leaves patients with fuller, perkier breasts. It is a popular surgical option requested by a variety of patients in our Toronto clinics.
Facial surgery
What exactly is a facelift ?
You may wish to consider a facelift if  your face shows signs of aging varying from:
Sagging in the mid-face region
Creases that run deep under the lower eyelids
Creases along the nose to the corners of the mouth
Displaced or fallen fat
Jowls due to loss of muscle tone in the lower region on the face
fat or skin deposits in the chin and jaw
These age-related signs on your face and neck can be remedied with a variety of facelift procedures including the traditional method, neck lift, or the limited incision procedure. The traditional procedure begins at the temples in your hairline, going around the ears and ending in the lower scalp. Fat is repositioned or removed from the jowls, neck and face. The underlying skin and tissue is also repositioned and the deeper layers of the facial muscles are lifted. The skin is then re-draped over your uplifted face and any excess skin is trimmed.
What exactly is a neck lift?
The neck lift procedure involves making an incision from the start of the ear lobe to the lower scalp, going behind the ear. Any excessive skin is removed, and the fat and muscle are repositioned in order to lift the jowl and neck. Some patients may require an additional incision under the chin for the most desired results.
What is eyelid surgery?
Blepharoplasty or eyelid surgery is used to remove any excess fat and skin or loosened muscles from the lower or upper eyelids. This gives  patients a younger look with a firm eye area. You can opt for separate procedures for each eyelid or they can be done together.
What is ear surgery?
Otoplasty is often commonly known as ear pinning. This corrective surgery is extremely popular among adults and children as young as four years old. It is known as ear pinning when large ears that protrude are pinned back towards the patient's head. This creates a more conventional look that  patients usually feel is quite natural and beautiful.

Plastic Surgery Consultation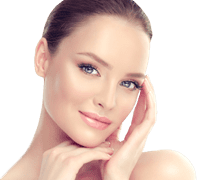 Cosmetic Surgery
TBD with surgeon
Breast Enhancement
TBD with surgeon
Body Contouring
TBD with surgeon
Facial Surgery
TBD with surgeon
Male Breast Reduction
TBD with surgeon
Mommy Makeover
TBD with surgeon
Hand Surgery
TBD with surgeon
Ear Surgery
TBD with surgeon
Skin Lesions

TBD with surgeon

Plastic Surgery Consultation fee
Consultation Fee $250         Purchase Online Now


Consultation fee will be credit back to your surgery
We take your privacy seriously