After acne clears up, many people are left with unsightly scars. The appearance of these scars range in color, texture and size. They can take the form of hyper-hypo pigmentation, pitting, and over-production of scar tissue. Fortunately, at NewDermaMed we employ the most advanced technologies to safely and dramatically reduce the look of all acne scars by reducing pigment, brightening skin, and evening out complexion.
We are proud to offer this service at both our downtown Toronto and North York locations and are happy to service customers from the Mississauga area.
Icepick scars
Characterized by thin but deep columns of missing skin tissues. Commonly arising from severe acne, icepick scars usually appear on the cheek or nose.
Depressed fibrotic scars
If ice-pick scars are somehow aggravated, they can transform into large, hard, crater-like scars
Macules
Flat pigmented patches. Typically the end result of severe acne, appearing and persisting after the original inflammation.
Post-inflammatory hyperpigmentation
Appears anywhere on the body and varies in size. Often caused by hormonal changes, and/or acne inflammation.
Soft Scars
Generally small, these vary in depth and shape.
Atrophic Macules
Soft and sometimes blue or white. These can appear on the body as well as the face.
Follicular Macular Atrophy
Small, raised, generally white bumps, usually seen on the chest or back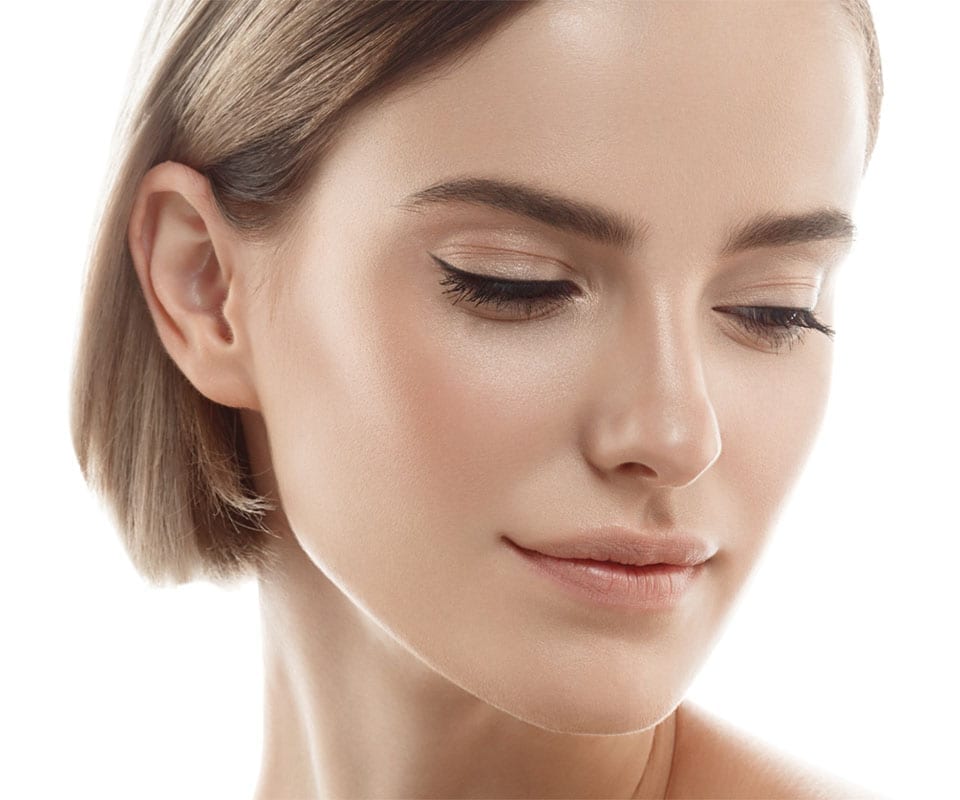 ACNE SCAR TREATMENT
At NewDermaMed we are proud to offer a variety of laser therapies to successfully treat all types of acne scars from superficial to deep acne scar tissue. Depending on the type of acne scarring, treatment plans will differ from patient to patient.
FRACTIONAL LASER
The Fractional Laser utilizes an erbium:YAG laser and Pearl Fractional. It uses thousands of microscopic laser columns to ablate narrow diameter channels into the skin, removing old damaged cells and stimulating the growth of new healthy cells. It is able to selectively cover a fraction of the total treatment area, while leaving surrounding healthy tissue untouched. The benefits of the Fractional Laser include increased patient comfort, rapid healing, and tunable results that can range from subtle to dramatic.
TWINLIGHT FRACTIONAL
REJUVENATION
TwinLight Fractional Rejuvenation is a simple 2-mode skin resurfacing and rejuvenation procedure that is performed ablatively with an Er:YAG laser and non-ablatively with a Nd:YAG laser for a comprehensive acne scar treatment. The deep heating effect of the Nd:YAG laser beam helps rejuvenate and stimulate the skin, while the Er:YAG beam promotes cell renewal and the formation of new, healthy skin.
DUAL FRACTIONAL LASER SKIN
RESURFACING
Dual Fractional Laser Skin Resurfacing provides comprehensive results by offering customizable treatment using two treatment settings. The first treatment setting is the Fractional Laser. This Fractional Laser penetrates deep into the lower levels of the skin; it can be performed on its own or in combination with the second treatment setting, the Ultra-Laser Peel.
Frequently Asked Questions
Your clinic has a treatment for acne?
What does the treatment do?
What about intense Pulse Light? What does that do?
Can't I just use a medicated cream?
If I do decide to have a treatment, is there anything else I should be doing?
What will my skin be like after my treatments?
How many treatments will I need?
If this is the treatment right for me, what's the next step?
We do! Our clinic treats the most common forms of acne including: Comedones, Pustules, Papules, and Cysts/Nodules. NewDermaMed Cosmetic Clinic treats our clients that are experiencing acne with our Nd: YAG laser and Intense Pulse Light laser Technology. This allows us to use the safest and most innovative technology to suit each client's needs.