Bring out Your Younger, Vibrant, and Beautiful Skin with Laser Skin Resurfacing
Laser resurfacing, also known as a laser peel, is the perfect non-surgical choice for those looking to safely and effectively repair damaged skin while stimulating new collagen growth. The Fractional Laser tool is the leading resurfacing solution for improving the appearance of wrinkles and skin imperfections caused by acne, burns, surgical scars and trauma to the skin. It can be used on the face, neck, chest and body. It is the only laser that can safely be used on the periorbital (around the eyes) and perioral areas (around the mouth). These areas are often the first to show signs of aging and can be the most difficult to treat.
BENEFITS OF LASER RESURFACING
Increased Volume and Firmness
Leaves skin fuller and more youthful after a single treatment.
Improves skin texture and tone
Evens out skin texture and tone making scars and pigmentation less visible.
Rapid Recovery
Little to no downtime due to advanced fractional laser therapy.
Low cost
Comparable results to surgical options at much less of an expense.
Continual Improvement
Following your treatments, you will continue to see structural progress of the treatment areas.
LASER RESURFACING TREATS A VARIETY OF CONDITIONS AND CONCERNS
Aging skin
Enlarged pores
Fine lines
Melasma
Moderate to deep wrinkles
Moderate to severe acne scars
Surgical scars
Uneven skin texture
Skin laxity
Sun damage
Pigmentation
LASER SKIN RESURFACING RESULTS
The amount of treatments in a plan varies depending on your skins condition. You may experience a limited degree of redness and/or puffiness for only a brief period of time following the treatment.
FRACTIONAL LASER SKIN RESURFACING TREATMENT
Fractional laser resurfacing is a revolutionary skin treatment whereby damaged skin tissues are selectively removed through exposure to laser beams in a pattern of tiny dots. The laser pulses penetrate deep into the dermis to produce collagen and repair damaged skin cells and other imperfections. The benefit of this focused therapy is that only a fraction of tissue is treated at a time facilitating a quick recovery.
At NewDermaMed we offer two different state of the art fractional laser therapy machines. The latest and most advanced technologies are called Pearl Fractional Laser and Er-YAG Laser.
THE DIFFERENCE OF THE DUAL-WAVE LENGTH FRACTIONAL LASER RESURFACING
At NewDermaMed, we use the latest in laser resurfacing technology available on the market today. The Dual-Wave Length is the best approach to achieve comprehensive laser skin resurfacing.This Fractional laser can be performed as a stand alone procedure or it can be combined with the ultra laser peel.
The Dual Wave Length laser resurfacing includes two treatment settings. The first treatment setting is the fractional laser which penetrates deep into the lower levels of the skin, followed by the ultra laser peel for full field treatment to remove superficial skin imperfections. The Dual Wave Length Fractional Laser promotes rapid healing by stimulating your body's collagen production, replacing old, damaged cells with fresh, luminous & beautifully smooth skin.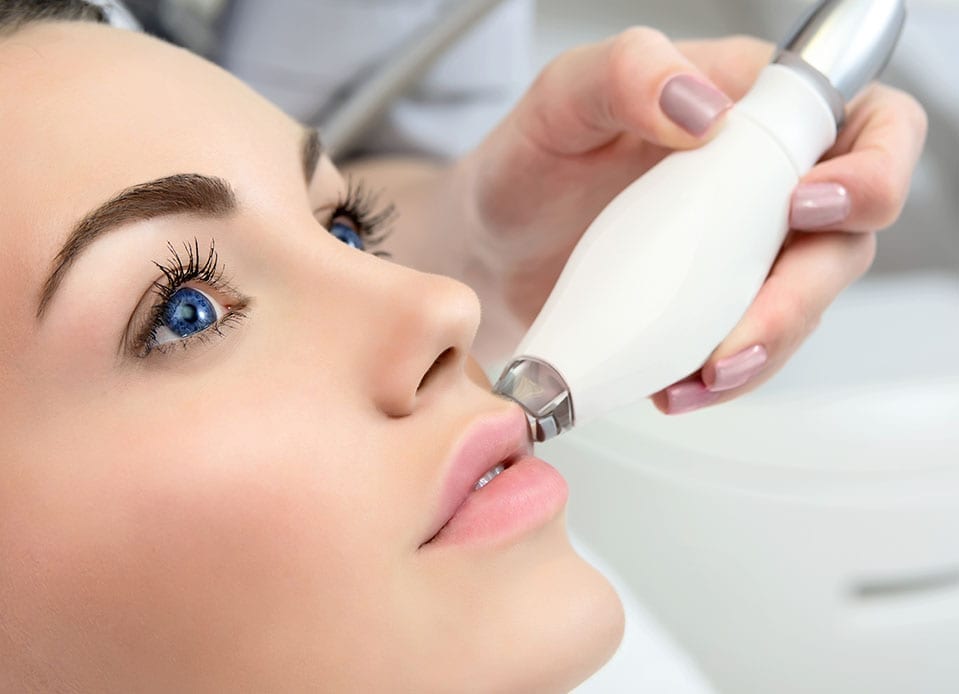 MULTI-SPECTRAL IMAGING ANALYSIS
The VISIA™ system's multi-spectral imaging analysis provides a clear, multi-dimensional portrait of individual aspects of your complexion that contribute to enhancing your overall appearance.
IDENTIFY YOUR SKIN'S CONDITION – BOTH SURFACE & SUBSURFACE
The VISIA™ system's multi-spectral imaging analysis provides a clear, multi-dimensional portrait of individual aspects of your complexion that contribute to enhancing your overall appearance.
VISIA™ provides the most comprehensive means available for measuring and identifying all aspects of your skin's health. This revolutionary technology enables the targeting of problematic features, such as uneven textures, wrinkles, sun damage, and other imperfections.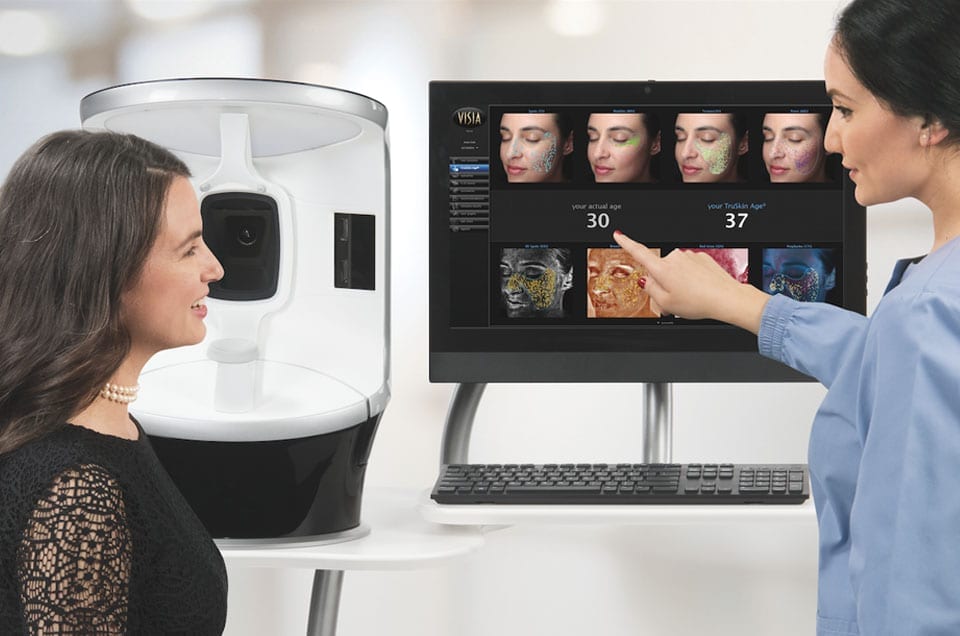 Frequently Asked Questions
When will I begin to see improvements?
What will happen after my Pearl Fractional Treatment?
How does a Pearl Fractional Treatment feel?
How many treatments will I need?
What is the Pear Fractional difference?
What areas can be treated with Pearl Fractional?
How does Pearl Fractional work?
What is Pearl Fractional?
Visible results will begin to appear starting from one week of treatment. Improvement will persist thereafter, maximum results and benefits will be evident following one to three monthes of the Pearl Fractional procedure